CRM for real estate developers
The perfect tool to automate sales activities. Give your sales managers an advantage over the competiton.
Easy implementation
Try any solution for free for 14 days
Personal support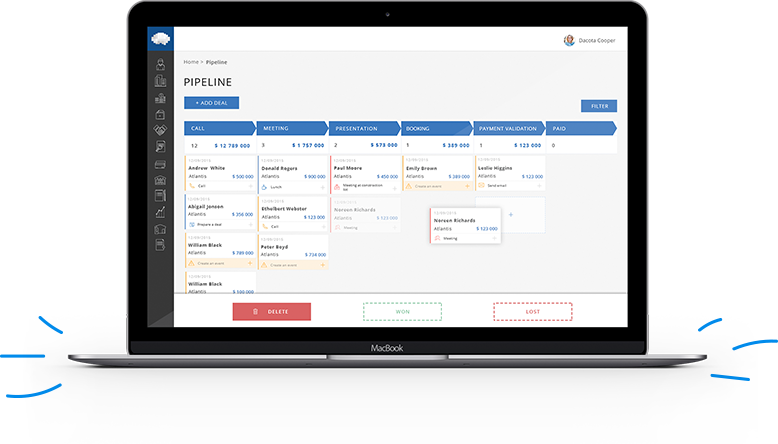 Join the Brainify community of efficient and successful companies.






Automate your real estate sales activities.
Your sales team gets cutting-edge tools to process sales by using our automated CRM, advanced booking, property management, and agreement creation.
Design your own unique sales flow, customize data fields, and fine tune the activities of your sales team to enjoy spectacular sales results. Stay on top of your sales team's activities with informative reports and insightful analytics.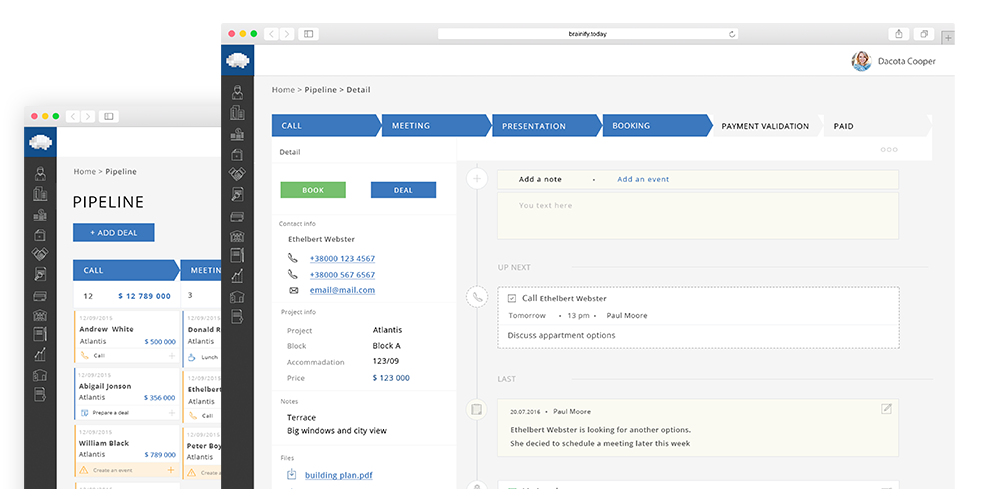 Forget about manually updating the status of properties in Excel sheets or in a notebook. As soon as a sales manager marks a property as reserved or sold, the change of status to the property will be immediately visible to the entire sales team. When the property is reserved, a timer function can be used to set the reservation period.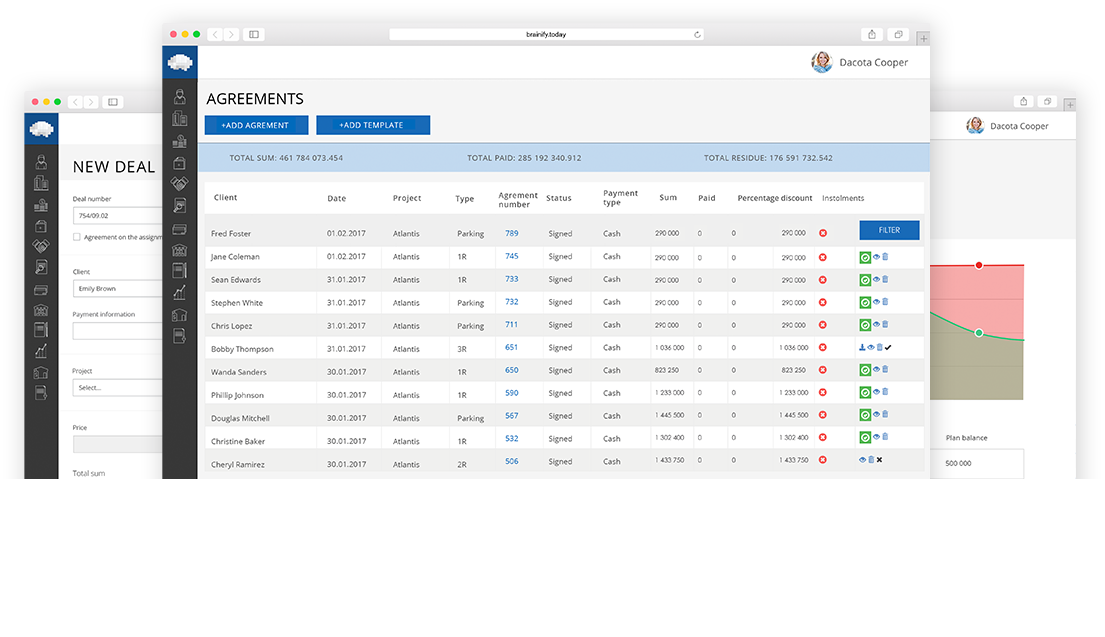 Take full advantage of integrating Call-Tracking, Email and SMS marketing systems with Brainify. Configure the automatic creation of deals in CRM and listen to recorded calls at any time.