Property database for real estate developers
A streamlined visual interface for the entire database of properties and contacts.
Easy implementation
Try any solution for free for 14 days
Personal support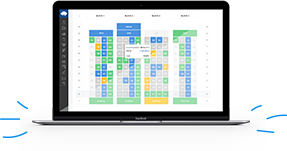 Join the Brainify community of efficient and successful companies.






Simplify and automate your daily real estate sales and contacts management operations.
Use a convenient visual tool for property and contacts management.
Your customers are at the heart of your business. We made sure that you can view and access all information related to your contacts in a structured and convenient way.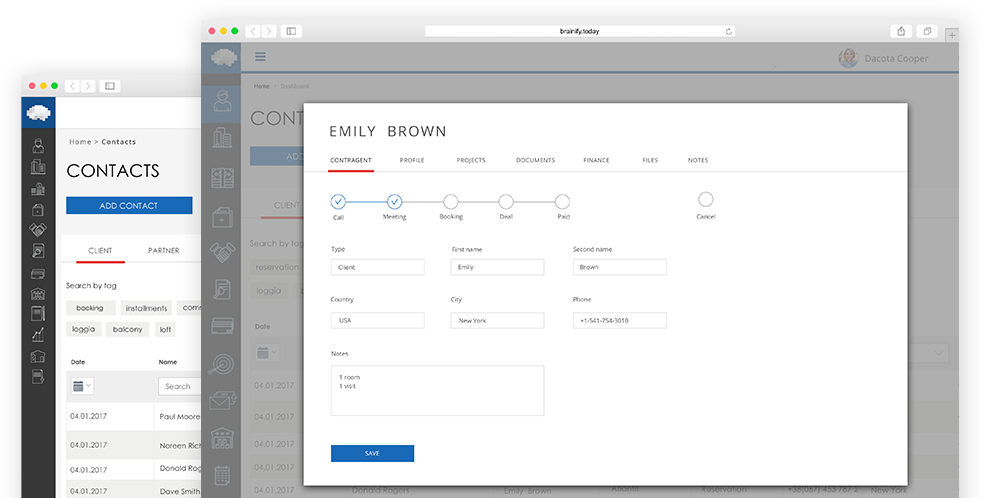 Forget about manually updating the status of properties in Excel sheets or in a notebook. As soon as a sales manager marks a property as reserved or sold, the change of status to the property will be immediately visible to the entire sales team. When the property is reserved, a timer function can be used to set the reservation period.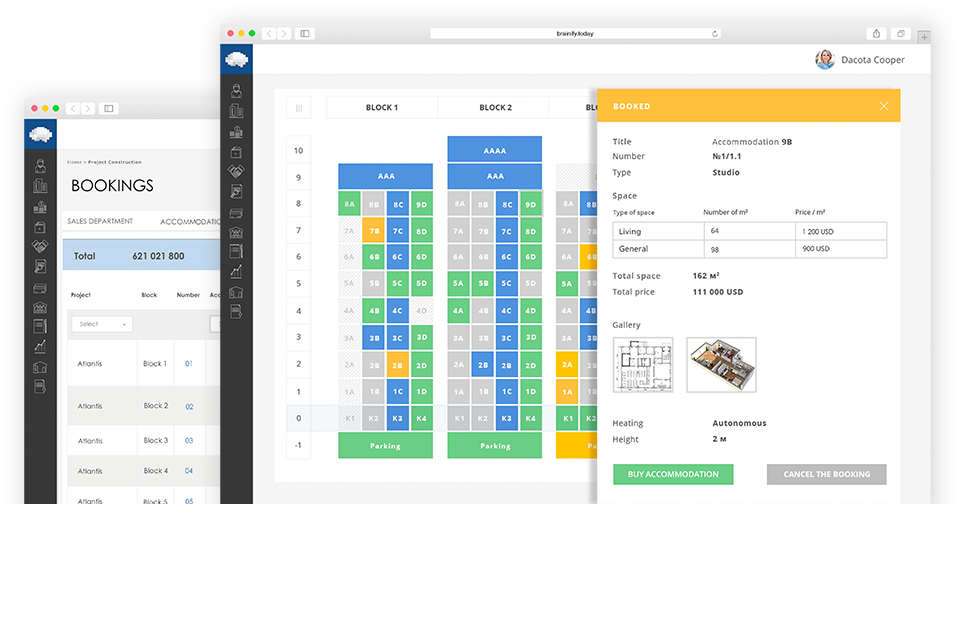 The most convenient visual tool for managing the database of properties. You can use the crosstab tool as a sales manager's desktop, or as an additional way to gain customers. The crosstab view can also be displayed on your website to provide reliable and up to date information about your properties.