Simple and flexible pricing
Pay only for what you use and what increases your business efficiency.
Full pricing available on desktop. Contact us to get pricing based on your needs.

Property Database
From $100/ month
Crosstab and the entire database of contacts has a nice and handy interface.

Sales
From $49/ month
Perfect tool for sales automation.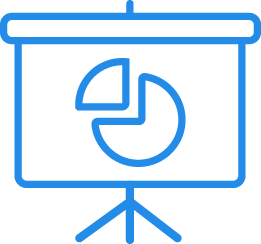 Finance
Accounting and finance department automation. Payments control, financial reporting and analytics has never been so convenient.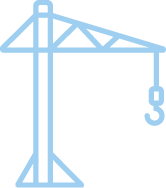 Construction
From $49/ month
We appreciate your privacy
FAQ
How do I make a payment?
For your payment options, you may choose either a subscription that will be charged monthly to your credit card, or a lump sum payment for a set period via bank transfer. The amount payable depends on your chosen pricing package, number of users, and number of projects.
How do I cancel my subscription?
You may cancel your Brainify subscription at any time through the settings menu, or by emailing us. We will stop charging your account, and help you export your data.
Can the system be individually customized?
Brainify is easily customizable to suit every company's needs. To make customization faster and easier, we provide reliable support with the process.
Where is my data being stored?
Your data is securely stored on Amazon AWS and Digital Ocean cloud servers. Uptime of these servers stands at 99.9%. You can be certain your data is safe at all times.
What about security and data protection?
Brainify is protected by SSL-certificate and internal data encryption. Operations within the system are performed only when they receive individual or group authorization. You can also choose two-factor authorization via SMS or Google Authenticator for extra security.
Who is responsible for implementing and configurations?
Brainify's settings are easy to configure without assistance. No programming skills or third party development is required. But if you need help, our Customer Success Managers provide superior support to make the transition to using Brainify as easy as possible.